A double chin is not considered an attractive feature by many and most of us at some time or another will look in the mirror and not be happy with our profiles.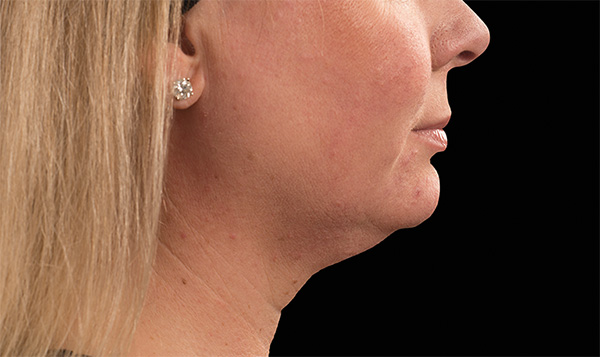 Double chins can be the result of excess fat, lax muscle tone, and saggy loose skin or a combination. Excess fat in the area deposits around the neck and causes the skin to hang down. Alternatively the muscle directly underneath the chin slackens with age and skin looses it's elasticity resulting in skin that sags.
It is important to accurately determine the reason for a double chin as it changes the treatment options that we recommend to be the most effective. In younger clients, it may be extra fat and not so much extra skin, in older clients it is usually a combination of both loose skin and fat.
The treatment options for a double chin can reduce fatty deposits, lift and tighten loose skin and prevent the appearance of the lower face looking heavier as we age, redefining this area of the face.