When the jawline loses its definition jowls develop causing the shape of the face to change and over time this can make both men and women look older. Sagging in the lower face is a sure indicator that the ageing process is taking place. This sagging is due to muscle laxity thro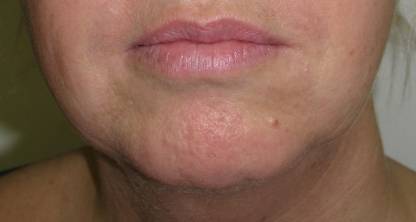 ugh the jaw line, causing the area to become less taunt and firm, which in turn causes the skin to droop. Gravity also plays a key part in this process, as does the build up of fatty deposits resulting in double chins, heavy jowls, square jaw line & general skin laxity.
Most clients seeking treatment for the jowl area are looking to reduce heavy jowls and enhance the jaw line for renewed definition.
The most common concerns for the jowls and jawline are:
• Undefined jaw line
• Heavy jowls
• Square jaw
• Double chin
• Sagging skin