Ageing naturally causes the lips to become thinner and lose definition, as well as develop small fine lines that can cause lipstick bleed, also known as 'smokers lines'. Ma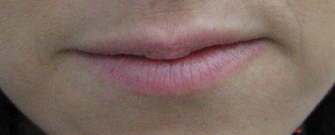 ny of us also have asymmetrical lips where they maybe uneven, or the top lip may be a lot thinner than the bottom.
A range of dermal fillers can be used to create youthful plump lips, add fullness, remove unwanted lines, enhance definition and hydrate dry aged lips. Alternatively, non invasive procedures such as laser and chemical peels are an excellent method in removing fine lines and rejuvenate the skin around the mouth area.
The most common concerns for the lips and lip area are:
Uneven lips
Downturn smile
Lip lines
Thin lips
Dry, dehydrated lips