Correcting facial volume loss and renewing the skin with Vampire PRP Therapy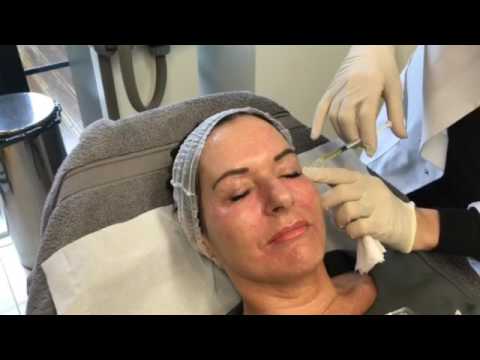 The Vampire Facelift and the Vampire Facial are two different procedures that both rejuvenate the skin and combat the ageing process using your own blood cells.
The Vampire Facial, also know as PRP therapy, uses your own cells which are extracted from a small amount of blood we take from you. Your blood placed in a centrifuge to separate the red blood cells from the plasma, the plasma is what we want as it is full of restorative nutrients and growth factors. We then inject the platelet rich plasma (PRP) back into the skin to reduce fine lines and wrinkles, rejuvenate the complexion and slow down the ageing process whilst improving the overall health of your skin.
The Vampire Facelift combines the PRP Vampire Facial with our hyaluronic acid dermal fillers to plump out deeper lines and folds and replenish depleted volume. This combination results in restoring youthful facial contours whilst optimising skin health, and reversing and delaying the ageing process.

You're in safe experienced hands with us.
At Persona Cosmetic Medicine, we believe in taking a personal yet professional approach to help you achieve the results you're looking for from your Vampire Facelift or Vampire Facial. During your free consultation, we will advise on the areas we can target to help maximise the anti-ageing effects and you will have the opportunity to ask any questions or go through any details you are not sure about. Your assessment will be around 30 minute.
Specialist Vampire PRP treatments at Persona
Our expertise and experience allows our medical practitioners to use the Vampire PRP procedure to rejuvenate and volumise other areas of the body such as the chest and backs of hands.