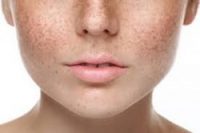 Has the summer left you with more than just great memories?
Have you noticed an uneven skin tone & brown sun spots that just won't fade? Sun damage can cause the skin to look older than it is but can easily be corrected.
UVA rays from the sun stimulate your pigment cells called Melanocytes to manufacture the pigment called Melanin. This is responsible for your tan and also your unwanted dark patches. These sun spots may take up to 10-20 years to develop, so if you notice some showing now it could have been caused when you were younger
However, help is at hand & we offer several solutions at Persona. Firstly a thorough consultation & skin scan is essential so we can determine how sever your pigmentation is, as all cases differ, & create a bespoke treatment plan tailored just for you to achieve your desired results.
Our go to treatment options to target sun damage & pigmentation are:
Laser Skin Rejuvenation: A treatment to target sun damage by bringing the discoloration up to the surface to then clear. Depending on the age and depth of the damage will depend on how many sessions of treatment are needed. Not suitable for hormonal pigmentation/melasma.
Obagi Nu Derm: A prescriptive & intense system of home skin care that will fade sun damage & hormonal pigmentation plus treat a whole other host of concerns such as acne, acne scaring, ageing & loss of radiance. Real commitment is needed for this system but results are so worth it!
Obagi CRX Clarifying Serum: A prescription strength vitamin c and hydraquinone serum. This will gradually fade pigmentation and brighten skin. This serum is perfect for newer or mild pigment and is a more gentle route of treatment.
Contact us to arrange your FREE consultation & skin scan.