Rejuvenated is a well known skin supplement brand and their mission is to create products that are:
'Free from' without compromise using 100% active and natural ingredients, formulated to promote inner health and outer beauty whilst delivering long term benefits.
At Persona we stock Rejuvenated's beauty from within' supplements. This way our clients can treat and maintain the skin with our medical grade treatments & products topically whilst boosting your skins health internally.
This month we have a fantastic offer on a skin radiance boosting trio that promises a noticeable improvement in the over all tone, texture & hydration of this skin.
Or read on for details on the award winning products…
Collagen Shots
The first product onto the market and is the hero of their range.
Inside the pouch are amazing ingredients packed with amino acid peptides and free-radical fighting antioxidants for skin that behaves younger.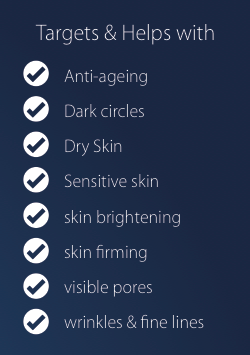 H30 Hydration
Provides cellular hydration on the go. Electrolyte minerals help to regulate fluid passage across cell membranes to maintain a healthy balance. Contains reservatrol a super antioxidant and the amazing skin hydrator hyaluronic acid.
H30 Night Repair
Gives your body the boost of energy it needs to repair damage your skin experiences throughout out the day.
It is full of nutrient rich antioxidants including super marine algae to hydrate and nourish your skin while you sleep so you wake to a more radiant, youthful & refreshed looking skin.
At Persona we make it easy to track your skins progress when having any treatments or using any products from us.
Part of our consultation process is to take a scan of your skin using the Observ scanner. This gives an in-depth picture on the health & condition of your skin.
When you have completed your treatments or used your products we then take another scan and this will show side by side improvements and changes in your skin.
Our consultations and skin scans are completely free of charge! Book one now and call us on 020 8302 6937.