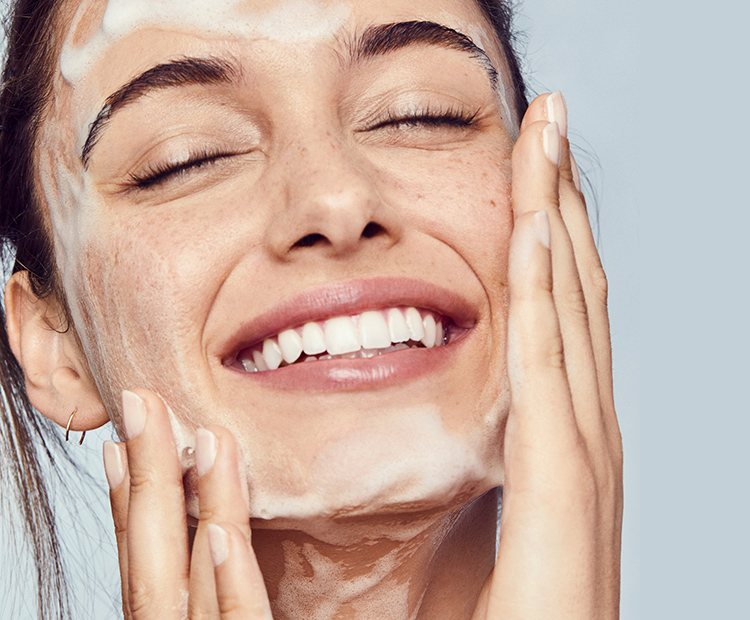 Cleansing before bed is essential to looking younger, longer!
The very simple process of washing your face before bed is an excellent way to mitigate the external factors associated with aging & to stimulate the internal processes that fights ageing. Overnight the skin needs oxygen to repair itself – & sleeping with your makeup on deprives it of this vital nutrient!
PM cleansing is essential for anti-ageing ingredients work.
Nocturnal blood flow in the skin is higher & when blood flow is increased so is absorption & penetration of ingredients. So if you aren't washing then the actives you're applying cannot be as effective.  Therefore not washing your face before bed is a missed opportunity to do something great for your skin & wake up with smoother, softer, clearer skin.
Not cleansing at night can lead to larger pores.
Consider that excess sebum (oil), dead skin cells, & pollution are sitting on your      face – not to mention makeup (& even if you don't wear foundation is no excuse). A cleanser will emulsify all of these & remove them from the surface of your skin.
Night time cleansing prevents skin dehydration.
Skin temperature rises overnight which leads to trans-epidermal water loss.  So if you do not wash your face there is little point in applying a night time moisturiser which will help hydrate your skin while you sleep.
Daytime cleansing prevents excess oil production.
So why do I have to wash it again in the morning? Overnight our skin recovers. So in the morning you have more dead skin cells to slough off & more excess sebum to emulsify which cannot be rinsed away with mere water.                                                           
Would you really want to put your makeup on top of dead skin cells & excess oil? Would you skip brushing your teeth in the morning because you did it before bed?         I think not…
Call us at Persona to book a FREE consultation where we will asses your skin with our Observ skin scanner and advise you on a tailored skin care regime.