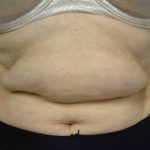 We all have areas on our bodies that have unwanted and excess fat that we would like to slim down. Although there is no substitute for a good diet and exercise, there are cosmetic medical treatments such as Aqualyx that can help with stubborn areas of fat that are difficult to reduce by means of diet and exercise alone. These procedures work by breaking down the  cells resulting in inch loss and favourable body contouring. The excess fatty liquid is then eliminated from the body via the usual metabolic process.
Aqualyx is similar to Lipodissolve, is an injectable solution containing the active ingredient Desoxychol-acid. This secondary bile acid is naturally occurring within the human body and has an essential function concerning the digestion of fat. When injected it causes the fat cell to simply dissolve away. Human fat cells cannot regrow and therefore once the fat is removed, the results are permanent.
The most common areas of excess unwanted fat are:
Stomach
Inner / outer thighs
Hips
Buttocks
Love handles
Bra bulge
Arms
Knees
Back
Breast (men)
Chin / jowls
At your free consultation we will advise on the areas we can target to deliver the desired effect. You will have the opportunity to ask any questions and go through any details you are not sure about.