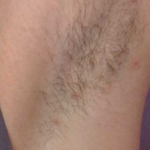 Unwanted hair, excessive or unsightly hair can be cause for concern for both men and women, in some cases leading to lack of confidence and low self esteem. If you're not happy with shaving, tweezing, or waxing then laser hair removal is an alternative option worth considering as it offers long term results.
Laser hair removal is an extremely popular method of removing unwanted hair on both the face and body. At Persona our Laser Hair Removal machine of choice is the eLase system, which allows us to offer fast, safe, and effective treatments delivering long lasting hair reduction.
Most common areas of concern are:
Legs
Bikini Area
Arms
Back
Chest
Underarm
Feet
Face
At Persona Cosmetic Medicine, we believe in taking a personal yet professional approach to help you achieve the results you're looking for. During your free consultation you can discuss all aspects of the procedure so you can decide if Laser Hair Removal is the right treatment for you, where upon your trained and qualified laser practitioner will decide if you are suitable to receive the treatment. To ensure skin safety we perform a patch test 5 days prior to your first treatment. For the most accurate assessment and to allow the patch test to be carried out at your consultation you should limit plucking, waxing, and electrolysis for 4 weeks before your appointment. You should also avoid sun exposure as treatment and patch tests cannot be carried out on tanned skin.
Our aestheticians have performed hundreds of Laser Hair Reduction treatments and between them have over 10 years experience giving you the reassurance to know you are in safe and knowledgeable hands.
The eLase system we use is also one of the best and fastest diode laser machines on the market, delivering safe and effective treatments on the widest variety of skin and hair types on all areas of the face & body.