A double chin is not considered an attractive feature by many and most of us at some time or another will look in the mirror and not be happy with our profiles.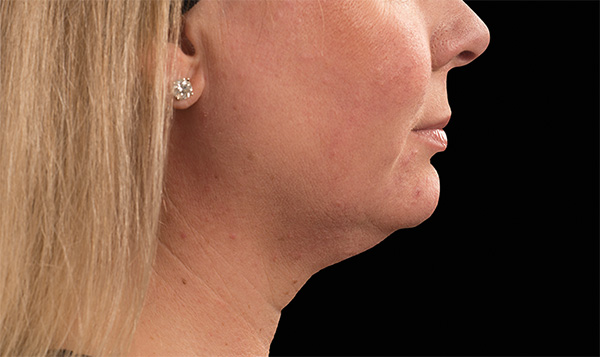 A double chin, also known as submental fat, is a common condition that occurs when a layer of fat forms below your chin. A double chin is often associated with weight gain, but you don't have to be overweight to have one. Genetics or looser skin resulting from aging may also cause a double chin. The muscle directly underneath the chin can slacken with age and skin can loose it's elasticity resulting in skin that sags.
It is important to accurately determine the reason for a double chin as it changes the treatment options that we can recommend for the most effective results. In younger clients, it may be extra fat and not so much extra skin, in older clients it is usually a combination of both loose skin and fat.
We can offer treatments to target lax muscle & skin with poor elasticity to lift and tighten loose skin and prevent the appearance of the lower face looking heavier as we age, redefining this area of the face.
At Persona Medical Aesthetics, we believe in taking a personal yet professional approach to help you achieve the results you're looking for. During your free consultation you will have the opportunity to ask any questions and go through any details you are not sure about.