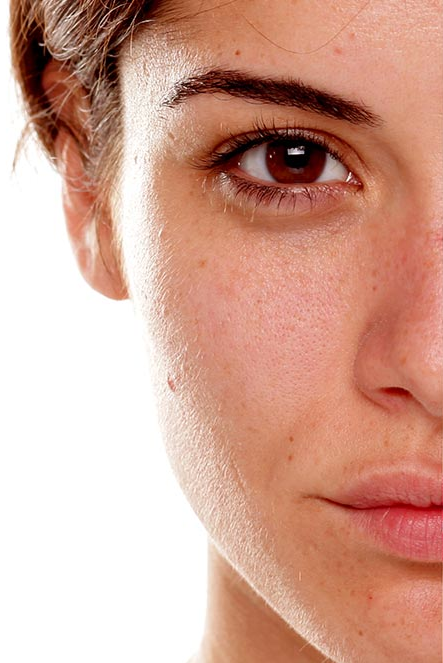 Dull complexion is a result of excess dead skin cells that build up on the surface of the skin. Your skin can lose its natural luminosity because of dryness damaged cells or slow cell turnover, all of which can happen at any age and in any season. This can make your face feel rough or bumpy, and can also give the skin a dull, lacklustre appearance.
When we talk about dull complexion, we are generally describing skin that lacks radiance or glow like that associated with young, healthy skin.
If you're over the age of 30, dull skin is not an uncommon problem. When we're younger, skin naturally exfoliates every two weeks. This means that a fresh, youthful complexion is unveiled every time the outer layer of dead skin cells is shed, which keeps the complexion young and glowing. Skin can also become dull when blood flow and oxygenation of skin cells is reduced.
Common factors that cause dull skin include smoking, excessive alcohol consumption, dehydration, poor diet, lack of exfoliation, the natural ageing process and a poor home care regime.
At Persona Medical Aesthetics, we believe in taking a personal yet professional approach to help you achieve the results you're looking for. We initially invite you for a complimentary Observ 520 skin scan which takes 6 photographic images of your face all under different lights to reveal underlying conditions and possible damage not seen with the naked eye.