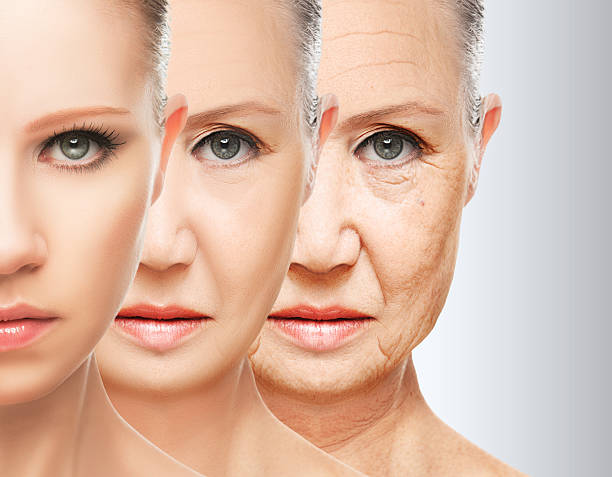 The signs of ageing  (lines & wrinkles) on a person`s face can start to show as early as late 20's or early 30's. Over time the skin loses its elasticity because it produces fewer and fewer collagen and elastin fibres. This results in the weakening of connective tissue causing the skin to lose its tone and become flabby, and wrinkles are formed. Other contributing factors that cause lines  include sun damage, smoking, poor hydration, poor diet. and environmental damage.
The first wrinkles to appear on a person's face tend to occur as a result of facial expressions. Most wrinkles tend to appear in the parts of the body which receive the most sun exposure, especially the face and neck, the back of the hands, and the arms.
The most common concerns for lower face lines and wrinkles are:
Nasolabial folds (Nose to mouth lines)
Marionette lines (mouth to chin lines)
Smile lines
Chin crease
The most common concerns for upper face lines and wrinkles are:
Forehead
Frown lines between the eyebrows
Crows Feet / smile lines around eyes
Bunny lines (bridge of the nose)
At Persona Medical Aesthetics, we believe in taking a personal yet professional approach to help you achieve the results you're looking for. During your free consultation, we will advise on facial areas we can target to help maximise the anti-ageing effects. You will have the opportunity to ask any questions and go through any details you are not sure about.