Lip wrinkles, which are sometimes called lip lines, lipstick lines, or smoker's lines, are the little vertical lines that form on the lips of older adults. These lines are notoriously difficult to conceal. Getting rid of your lip lines, rather than trying to cover them up, can easily take 10 years off your face.
Lip wrinkles form on both the lips themselves and on the skin of the upper lip. On the lips, they appear as a set of fine vertical lines, often stretching from one side of the mouth to the other. It's not uncommon for lipstick to settle in these lines, making them appear darker and deeper than they actually are. Above the lip, vertical lines stretch upward from the lip toward the nose. These wrinkles are typically deeper and more pronounced than the ones on your actual lips.
Ma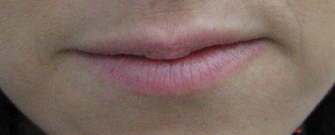 ny of us also have asymmetrical lips where they maybe uneven, or the top lip may be a lot thinner than the bottom.
A range of dermal fillers can be used to create youthful plump lips, add fullness, remove unwanted lines, enhance definition and hydrate dry aged lips. Alternatively, non invasive procedures such as laser and chemical peels are an excellent method in removing fine lines and rejuvenate the skin around the mouth area.
The most common concerns for the lips and lip area are:
Uneven lips
Downturn smile
Lip lines
Thin lips
Dry, dehydrated lips
At Persona Medical Aesthetics, we believe in taking a personal yet professional approach to your treatment, helping you to achieve your desired results. During your free consultation, we will assess and advise on your treatment. This is also a great opportunity to ask any questions or go through any details you are not sure about. Your free assessment takes around 30 minutes. Before your treatment an anaesthetic cream will be applied which assist numbing the area for treatment.