Sometimes, people grind their teeth or clench their jaws without it causing any symptoms or problems. However, regular and persistent teeth grinding and jaw clenching, medically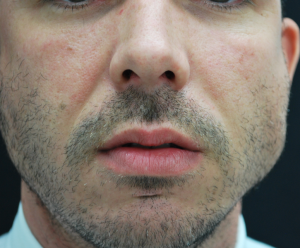 known as bruxism, can cause pain and discomfort in the face, the jaw, can wear down teeth, and cause headaches and earache. Most cases occur subconsciously during sleep and are usually associated with contributing factors, such as stress or anxiety. Because of this most people are unaware that they do it, however a dull constant headache or sore jaw can be telltale signs.
Treatment for teeth grinding (bruxism) has been basic, with sufferers usually having to wear a mouth guard which can be uncomfortable. However more recently Botox injections are being used as a way of keeping it under control. There are three sets of muscles involved in moving the jaw which can become overactive, causing the jaw to clench unconsciously. Injecting Botox into these muscles causes them to relax with the effects lasting up to 4 months. 
At Persona Medical Aesthetics, we believe in taking a personal yet professional approach to help you achieve the results you're looking for. During your free consultation, we will advise on facial areas we can target to help maximise the anti-ageing effects. You will have the opportunity to ask any questions and go through any details you are not sure about.