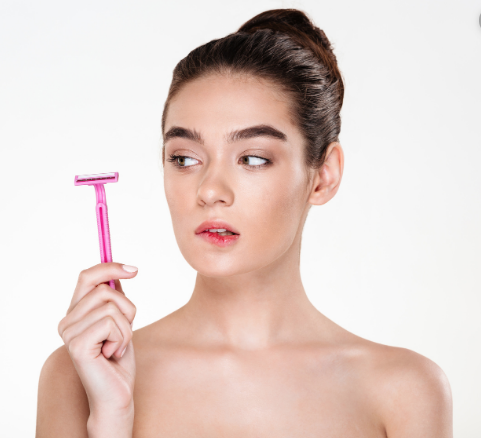 Unwanted Facial Hair? This can cause for concern for both men and women, in some cases leading to lack of confidence and low self esteem. If you're not happy with shaving, tweezing, or waxing then Laser Hair removal is an alternative option worth considering as it offers longer term results.
At Persona we us the eLase Motif system allowing us to offer fast, safe and effective treatments. Most areas of the body can be treated with Laser hair removal, including the upper lip, chin, jawline, under arms, back, abdomen, thighs, breasts, legs and bikini area.
How does Laser hair removal work?
The Elase system uses Elos technology, a combination of laser light energy and radio frequency. The combination of laser and radio frequency allows us to deliver precise controlled pulses of energy into the hair shaft without damaging the skin. Pigment in the follicle absorbs the light, which destroys the follicle preventing further hair growth. Each pulse of laser takes a fraction of a second and can treat many hairs at the same time. Treatments will be 4-6 weeks apart depending on which area is being treated. We cannot treat you if you are pregnant or breast feeding. If you are taking Medications such as Roaccutane or having Cancer treatment, then unfortunately Laser Hair removal wouldn't be suitable for you. Your medical history will be discussed in you Free Consultation. As with all Laser procedures, a patch test will be performed before any treatment takes place.
At Persona Medical Aesthetics, we believe in taking a personal yet professional approach. During your free consultation you can discuss all aspects of the procedure so you can decide if Laser Hair removal is the right treatment for you.