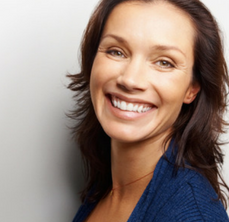 As we age, our skin naturally loses volume, develops wrinkles and can begin to sag. This is due to the body less efficiently producing collagen and hyaluronic acid, Dermal filler treatment is a highly effective and safely proven treatment to plump areas of the face and body, smoothening out wrinkles and reshaping your facial contours. They are exceptionally popular and are extremely versatile treatment. Dermal fillers can be used in a variety of places on the body, from noses, cheeks and even your hands to rejuvenate the area and give a more youthful appearance.
In this blog post, we'll answer some of the most commonly asked questions regarding dermal fillers, so you can be fully informed about your decision to undergo the treatment at Persona Cosmetic Medicine in Bexley.
What are dermal fillers?
Dermal fillers consist of a non-animal based, clear, soft, injectable gel made of hyaluronic acid. This tissue is completely tissue-friendly and is virtually identical to the hyaluronic acid that we naturally produce. It's very long-lasting, but sadly not permanent.
Hyaluronic acid has already been used frequently in general medicine to help eye surgeons perform cataract operations, and for arthritic joint injections. It creates volume, giving you a healthy and youthful appearance.
What can be dermal fillers be used for?
A big reason why dermal fillers are so popular, is their adaptability. Many non-surgical treatments rely on their ability to reshape and add volume. The uses for dermal fillers include:
Smoothing wrinkles and folds
Lines/crow's feet at the corner of eyes
Frown lines between the eyebrows
Vertical lines above the top lip
Smile lines from the side of the nose to the corners of the mouth
Lip enhancement
Adding fullness to the lip/skin border
Adding fullness to thin lipsfor a very natural look
Adding volume using thicker fillers
Filling sunken cheeks and weak chins
Filling acne and other scars
Fillers can also be used in the upper part of the face to treat expression lines – for instance, crow's feet or forehead lines.
What are the benefits of dermal fillers? 
Dermal fillers are an effective way to smoothen skin and give a much more youthful appearance. From a single treatment, the results can be seen for 6-12 months and dermal fillers do not affect facial expression. As you age, dermal fillers give control back to you over how you wish to look. Another benefit is the lack of recovery time. Due to the non-invasive nature of the procedure, you are free to return to your normal activities and go back to work immediately. Also, the procedure is relatively quick to administer. A common joke with dermal fillers is that you can get them on your lunchbreak and return to work straight after.
How should I care for my skin after dermal fillers?
Aftercare is extremely important, as how you care for the treated area massively effects the success rate and length of your results. We advise that you avoid rubbing the treated area for 24 hours and if possible, avoid exercise for 24 hours. We ask our clients to avoid sunbeds or exposing the treated areas to direct sunlight for 3-4 days post treatment. It's absolutely fine to apply makeup post treatment and to continue with your regular skincare treatment. We just suggest that you do so without excess pressure.
If you're interested in booking a free consultation for dermal fillers at Persona Cosmetic Medicine, Kent, then you can call us on 0208 302 6937 or email info@personamedical.co.uk.