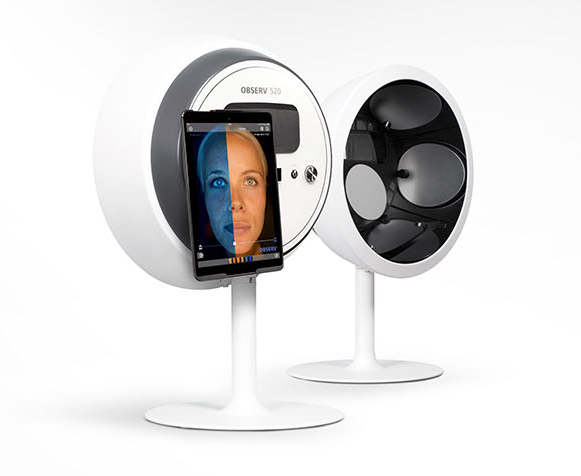 Many skin conditions that surface in time originate from the deeper skin layers and are difficult to diagnose with the human eye.
The Observ skin scanner we use at Persona exposes those conditions by using a patented skin fluorescence and polarised light illumination technology.
This unique technology can instantly reveal skin health & condition allowing us as skin specialists to create a tailor made program to address your personal skin concerns.
It is also a way of tracking the progress of your skin when having any treatments or using any home care. The detailed photos will show improvements deep within the skin as well as surface changes.
A free of charge skin consultation & scan is booked before any treatment with us, even if it is a medical appointment. The reason for this is any medical treatment carried out on your skin will always have longer lasting and better results if your skin is healthy.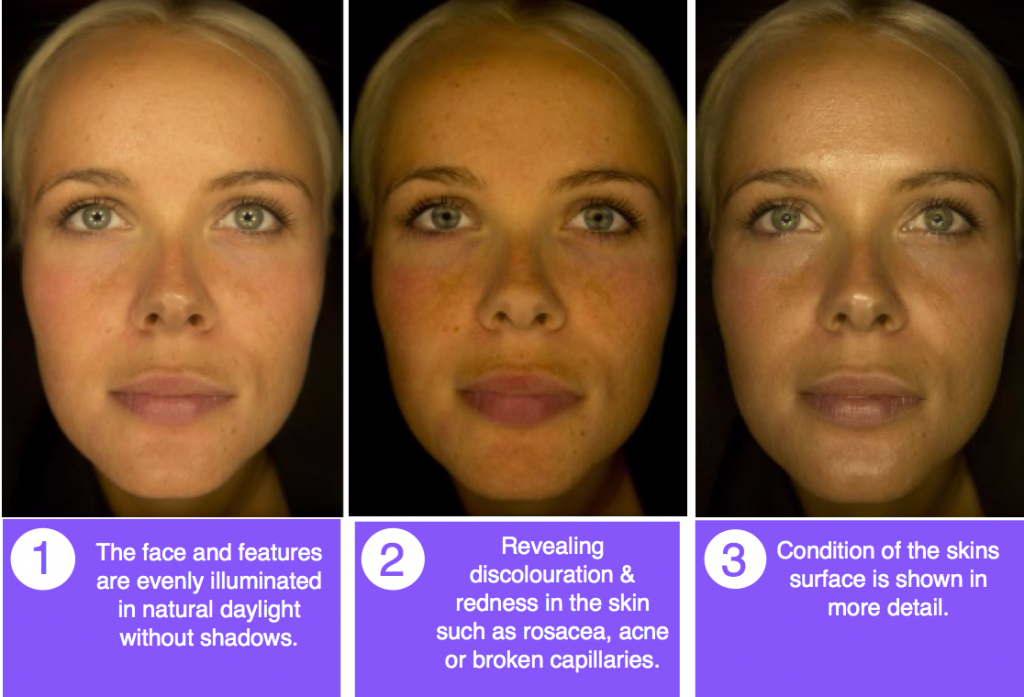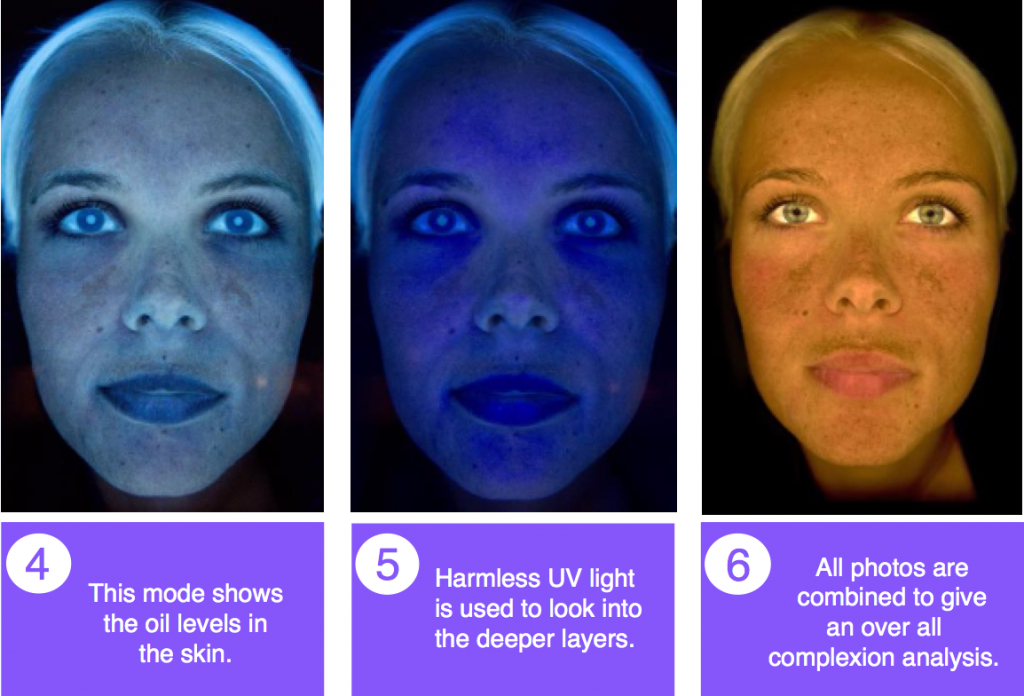 Heres what happens during your skin consultation at Persona:
Your skin is scanned on our Observ 560, this takes 6 photos (as shown above) of the skin at different depths showing us your real skin condition.

We then discuss with you your skin concerns or goals (if any) and what your current regime and skin care history is.

You now have an opportunity for your skin specialist to apply some of the medical grade products that are recommended. This gives you a better idea on application techniques & the feel of the product.

A skin prescription including skin scan result, treatment recommendations, skin care recommendations and prices is written for you to take home.
Our reception team & aestheticians are always on hand to answer any queries you have after your consultation so please do not hesitate to contact us.
Call us today on 020 8302 6937 to get expert advice on your skin.