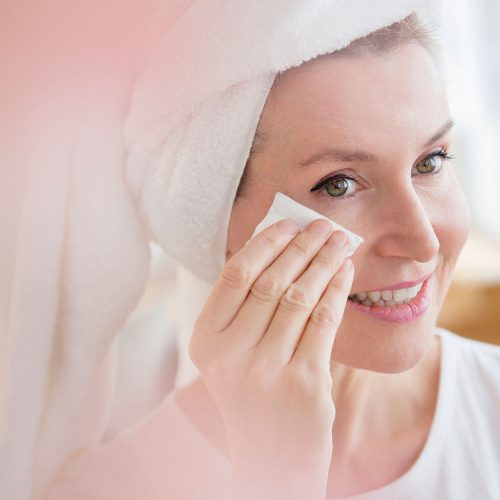 Stuck on ideas for a new years resolution? Well the girls at Persona have come together to give you a list of potential skin care resolutions that your skin will love.
Cleansing
We all have bad habits when it comes to cleansing our skin. Either not bothering at all or using something like cleansing wipes. If you make the extra effort to invest in a good cleanser and use it twice a day the benefits will speak for themselves. Before bed is especially essential to rid your skin of oil, dirt and make up to give your skin a head start in regenerating and healing while you sleep.
We have a range of cleansers at Persona to suit different skin types but one of our favourites and one that is suitable for everybody is the Obagi 360 Exfoliating Cleanser.
Use it at the sink with a flannel or in the shower to lather up with water. It contains micro beads plus papaya enzymes to manually and chemically exfoliate & cleanse. No toner is required after using this so one easy step is all it takes.
Eyes
This year dedicate more attention to your eye area. Eyes are the first place to give away signs of ageing. Start with a PERK eye treatment, an instant pick me up for the eyes. It delivers a concentrated cocktail of peptides and natural energising acids with an in salon treatment that is easily added to any of the Laser treatments or Facials we offer. It then gives you a months worth of serum to use at home plus 2 eye masks to soothe away the stresses of the day while you relax in the bath.
You will see the skin around the eyes appear brighter, less tired and fine lines less visible.
Sun Protection
UV rays massively contribute to premature ageing and can be emitted from some lights, computer screens & throughout the winter, so sun protection is imperative for a youthful appearance – even on the cloudiest of days! 
The Aesthetic skin treatments & products we offer at Persona require you to use a sun protection every morning but this doesn't have to be a chore. The protection products we retail are luxurious to use and contain other skin enhancing benefits as well as some that contain tints to give skin a healthy glow. They include Heliocare, Obagi Sunsheild & Triple action Protector Elizabeth Arden PRO.
We will always apply a sun protection after your skin treatment with us giving you the opportunity to try before buying. 
Monthly Booster
One of the best decisions you will make this January will be to try the HydraFacial. The instant exfoliating and brightening results you achieve are unlike any other facial out there!
Long term results vary on skin type but are all amazing. From plumping and anti ageing to clearing and decongesting The HydraFacial is for all skins.
The 6 relaxing steps make one gorgeous facial giving you the pampering relaxation you need and your skin an intense boost!
Our team at Persona are always on hand to help with any skin care questions you may have or alternatively book in for a free of charge skin assessment. Call us today on 020 8302 6937.