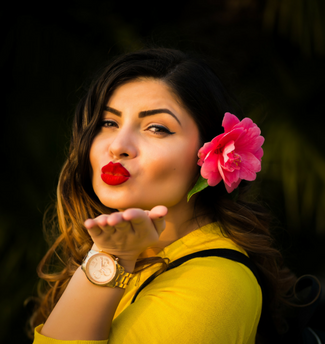 In the past few years, the popularity of lip fillers has skyrocketed. They are an easy and quick way to add instant volume and definition to your lips by changing their shape to even out unbalanced smiles, hide a gummy smile or just add fullness where you think it's lacking.
At Persona Cosmetic Medicine, you're in safe hands with us. Our personal yet professional approach to your treatment will help you to achieve your desired results.
In this blog post, we'll answer some of the most commonly asked questions regarding lip fillers, in order to give you information that'll help you decide if this treatment is for you.
Each Doctor will have a different dermal filler that they feel is best and prefer to use. At Persona Cosmetic Medicine, we use a variety of professional medical products including Voluma, Volift, Radiesse, and Sculptra to effectively restore volume to your lips. Lip fillers are a natural, temporary hyaluronic acid. Your body natural creates hyaluronic acid, meaning your body is very accepting of the foreign object being injected into your lips and it's not harmful in anyway.
What if I don't like the results?
The great thing about hyaluronic acid is that it isn't permanent. If you're unhappy upon seeing your instant results, your administrator can inject a dissolvent. The filler will be dissolved within five minutes. This is a big reason why so many women choose temporary hyaluronic acid lip fillers like the ones we administer at Persona. Permanent and semi-permanent lip fillers are tempting, but they are not reversible. This means that one your swelling has gone down and you see your new lips, if you're unhappy there is little that can be done to fix them or reverse the process.
How soon will I see the results?
You'll see the results of your lip filler treatment almost instantaneously. It will take around 24 hours for the swelling to go down, but once the immediate swelling and bruising has settled, you'll see your fuller lips as they will be for the next few months.
Numbing cream will be provided, as to minimise any discomfort or pain. Most patients describe the initial injection as a simple pinch, and as the hyaluronic acid is being injected, that can sting. But the treatment is in no way painful, more so a discomfort at most.
How long will I have to take off work?
Absolutely no time at all! The amazing thing about lip fillers and most non-surgical procedures, is that there is no down time required. The lip filler procedure takes around 15 to 20 minutes and after that, you're free to continue your everyday activities! We do recommend you not partaking in any big events such as a wedding for the next three days, as bruises can still appear. We don't think you'd like to see that in the photos!
Do I need to do any aftercare?
There is definitely some aftercare involved. Although lip filler treatment requires no down time, it is still a cosmetic procedure which requires care paid to the treated area. Following our aftercare tips at Persona will maximise the effects of your dermal filler treatment, giving you the best results possible. We recommend avoiding excessive rubbing of the area for at least 24 hours, avoiding exercise for at least 24 hours, do not use any sun beds or expose the treated area to direct sunlight for at 3-4 days. You are happy to return to your normal makeup routine, but it's best to take care when applying pressure to your lips.
If you're interested in receiving lip filler treatment at Persona Cosmetic Medicine, Kent, then you can contact us on 0208 302 6937 or email us at info@personamedical.co.uk.