Liposhape Pro

The Liposhape Pro offers a range of procedures to target body concerns.
Inch Loss/Fat reduction: Ultrasound Cavitation is perfect for those looking to shed extra inches painlessly and quickly. Results can be visible from the first procedure, and will improve with each session, achieving results of up to 10cm reduction in body mass by the end of the course.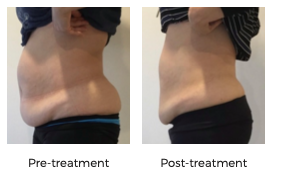 RF Skin Tightening: Various factors such as weight gain and pregnancy can cause skin laxity. Liposhape Pro Radi Frequebcy is the perfect solution for this concern targeting loose skin on any area of the body.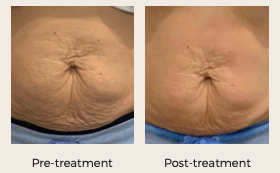 Cellulite Treatment: Affecting around 80% of women over the age of 20, (which is why it has many women seeking ways to minimise those pesky dimples). Liposhape Pro uses a combination of four technologies to offer a clinically proven solution treating cellulite with zero downtime.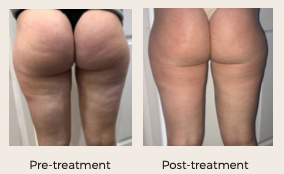 Brazilian Bum Lift: The Brazilian Bum Lift is the most popular non-surgical technique to lift, firm and tone the glutes. We are able to melt the fat pockets that cause dimpling and lumps on the skin.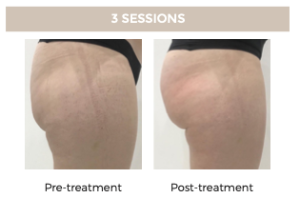 Body Contouring: The Liposhape Pro combination of technologies allows us to treat multiple areas of concern. We can shape and contour the body whilst reducing localised fat deposits and the appearance of cellulite.
Technologies:
Ultra Cavitation – technology safely and effectively breaks down fat cells by creating shock waves that selectively damage the membranes of the adipocytes (fat cells) spilling the liquid fat into the lymphatic system.
Radio Frequency – is used to help re-tighten skin. The skins resistance to this high-frequency current produces heat, which induces a retraction of tissues. Therefore stimulating collagen cells to tighten loose skin.
Vacuum Suction – stimulates lymphatic circulation, aiding in the removal of waste products and toxins.
Led Light Energy – is used to trigger your body's natural cell processes to accelerate skin repair and rejuvenation.
Why choose Persona?
At your free consultation we will advise on the areas we can target to deliver the desired effect.  Having the opportunity to ask any questions and go through any details you are not sure about.