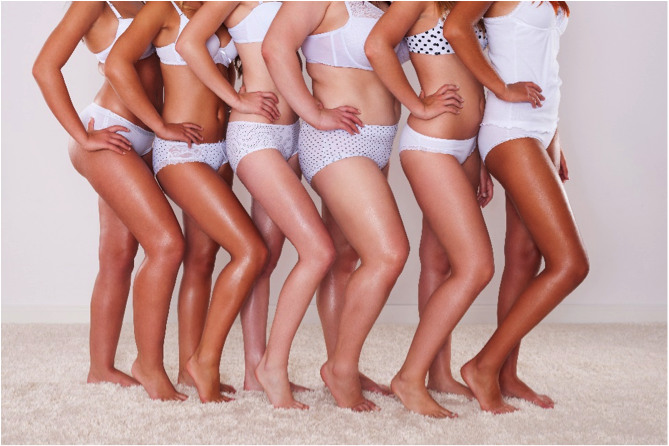 Is there something about your appearance that's bothering you? Have you become more aware of signs of ageing lately, or perhaps you'd like to find a cosmetic treatment that will rid you of a skin blemish or excess hair that has been bothering you for a while? Our female team of doctors here at our cosmetic clinic in Bexley can help. We offer a uniquely comprehensive menu of treatment, including some that have been successfully developed by our highly experienced team members.
A bespoke approach to your treatment
Whether you're worried about sagging in the lower face, increasingly prominent lines and wrinkles, or a persistent skin complaint you'd love to resolve, we can suggest an appropriate course of action to help you remain looking refreshed, vitalised and at your best.
Perhaps rather than combat the signs of ageing, you'd like to rid yourself of stubborn pockets of fat, such as your love handles or bingo wings. Maybe you're fed up of plucking out your excessive, unsightly facial hair? Again, we can help. Let's have a look at some of the most common cosmetic conditions we treat.
• Deep lines and creases on the upper face: Anti wrinkle injections will smooth over forehead lines and frown lines
• Dark shadows under the eyes and areas of thinning facial skin: Our skin volume decreases with age along with our collagen levels. Dermal fillers will create a cushioning effect under the skin to plump it up and make your face more youthful-looking.
• You're frustrated by the appearance of jowls, or wish you could have a facelift, but without having to go under the knife, or have to take any time off work. We can perform an 8 point lift or a specific J lift, that will rejuvenate the whole face using a combination of Botox and dermal fillers. We can also provide thread lifts; a non-invasive procedure that involves the insertion of ultra-fine threads under the skin to lift the face. The latter can last for up to 18 months!
• You have skin blemishes or sun damage you'd like to remove. We offer chemical peels and laser treatments to exfoliate damaged skin surface layers and reveal fresh skin tissue underneath. We can also offer a couple of different therapies to remove thread veins.
• You'd like to remove unwanted, unsightly hair; either on the face, or the body: Laser hair removal can reduce your regrowth by up to 80% after a number of sessions, making hair maintenance a lot easier.
If you'd like to find out more about any of the treatments we offer at our cosmetic clinic in Bexley, please get in touch with our reception team to arrange a consultation. Our practitioners will be happy to take a look at any concerns you may have with your body or face, with a view to providing you with advice on how best to correct whatever it is that's bothering you about your appearance. Please give us a call.