Nucleofill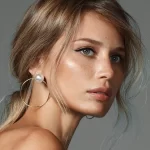 Nucleofill is a bio-stimulator which means it is a product that causes the stimulation and production of collagen which in turn plumps and tightens the skin. This is particularly useful in the under eye area where the skin is typically thin and other treatments such as fillers are too thick.
As well as promoting collagen production, Nucleofill also acts as an anti-inflammatory and reduces free radicals which in turn reduces pigmentation and darkness in this area.
Nucleofill Soft Eyes is an alternative to tear trough filler. This treatment is safe on all skin types.  This treatment can be done in combination with other treatments.
WHAT TO EXPECT:
Nucleofill is injected using a needle or cannula. Although there is some initial swelling, it does take a few weeks for the effects to be realised as the collagen starts to develop and thicken the skin.
Typically 2 to 4 sessions are required every 3 to 4 weeks. The effects develop over this time frame and last for 12 to 18 months. Therefore to maintain the result we do recommend just one maintenance treatment every year.
WHAT ARE THE BENEFITS OF NUCLEOFILL?
Nucelofill helps to deeply improve skin microcirculation, detox and deeply hydrate skin. Reduces fine lines and wrinkles while helping to firm and tighten the skin through collagen stimulation.
How does Nucleofill eyes work?
In essence, Nucleofill fosters deep renewal and biostimulation of the periorbital skin. The high-density but low molecular weight structure of polynucleotides allows a fast penetration in tissues. As a result, it creates an effective stimulation of the periocular area. It effectively revitalises the under-eye area with visible results. It can be a good alternative to tear through fillers. While other existing filler products tend to simply fill a contracted or depressed space, the polynucleotide-containing products not only fill the space but also improve the regeneration environment of damaged tissue, resulting in more natural tissue regeneration.
What are the effects of Nucleofill eyes?
This innovative treatment works on three levels:
– Lifting:  stimulates the process of collagen type I and elastin production, which causes thickening of the skin and its lifting;
– Antioxidant effect and elimination of free radicals;
– Moisturizing effect: thanks to the binding water by polynucleotides.