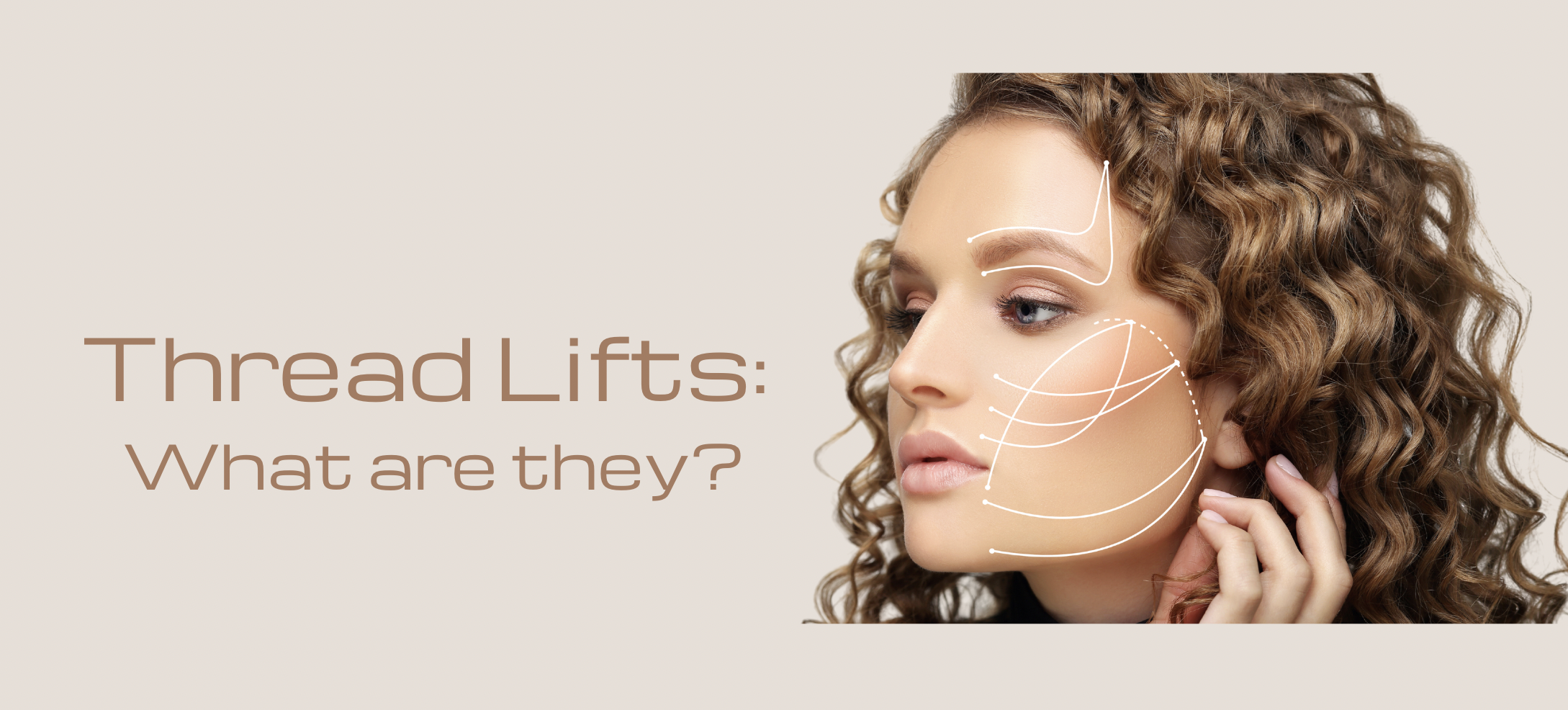 Thread Lifts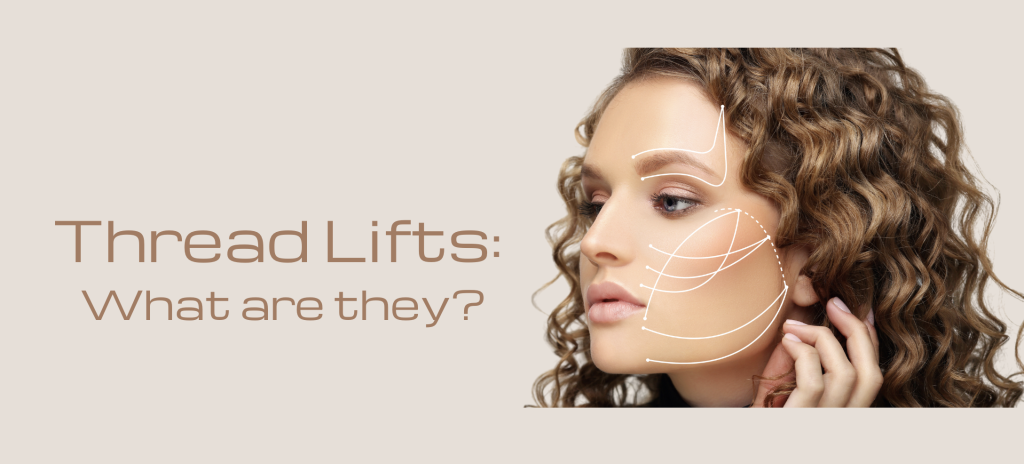 What are Thread Lifts?
Thread lifts are the latest in nonsurgical, skin-rejuvenating procedures. The results are amazing considering the procedure is minimally invasive and the recovery time is far less than that of the traditional face-lift. If you're just beginning to notice the signs of ageing, you may want to consider a thread lift.
Here, Dr Lisa explains the difference between Thread Lifts that are being offered in Aesthetic Clinics:
There are 2 types of Thread lift and this can be confusing as its not always explained well. Both state that they tighten and lift the skin, but in reality only one does.
Thread Lift 1:  The first type are barbed, cogged or coned threads. These are placed under the skin and physically lift the skin and hold it in place ie a non surgical face/ neck or brow lift. They may be made of PDO material, but its' the barbs, cogs or cones that make the BIG difference. They anchor the skin as it is lifted and hold it there. The clinic that does this procedure MUST legally be registered with the CQC as it is deemed a minor surgical treatment and is regulated. These threads work!
Thread Lift 2: The other type of threads may also be made of PDO BUT they don't have barbs, cogs or cones. The idea is that when they are placed in the skin, they stimulate collagen production. They do not lift the skin and hold it there. They are cheaper than the above and are not regulated so anyone can do them. However, having used these threads I find the results are not very good and a waste of money.
So the reality is, if the Thread lift pricing is cheap then it will not be the threads that have the barbs, cogs or cones. This will be a complete waste of money and not give you the results you are looking for.
Always do your research on your treating Practitioner, Clinic and most of all make sure the Clinic you go to are CQC registered.