HydraBody – From Bootylicious bums to Bacne.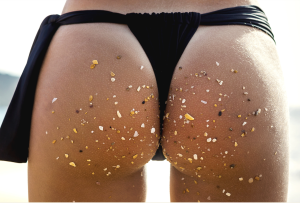 HydraBody is a unique, relaxing treatment designed to cleanse, nourish, and hydrate. We can target Bacne to help minimise the appearance of spots and blemishes. HydraBody is also used for the bum to improve the texture and tone ready for your holiday.
The procedure, consists of 6 stages, which are:
Detoxes
Cleanses
Extraction
Brighten
Hydrates 
Nourish
Book your first one and receive £50 off.
HydraScalp – Healthy Hair Starts with A Healthy Scalp
HydraScalp is a unique, relaxing treatment designed to cleanse, nourish, and hydrate the scalp.
Poor scalp health can be characterised by:
Dry skin
Clogged hair follicles
Dead skin cells
Overall lack of circulation
This can be a major contributor to damaged, thinning hair and inhibit the growth of healthy hair.
What Can I Expect From My Treatment?
We advise you to arrive with clean, dry hair.
Together we will identify your areas of concern: product build-up, scalp dryness, flaking or irritation.
You will lay on the treatment bed with your head on a pillow and the treatment takes place by parting the hair and working in small sections and finishes with scalp massage.
The full treatment will take between 30 – 45 minutes.
After your treatment your hair will be damp at the scalp and you should allow it to fully air dry before applying heat or styling products.
You're in safe experienced hands with us.
At Persona Medical Aesthetics, we believe in taking a personal yet professional approach.To help you achieve the results you're looking for we initially invite you for a complimentary consultation. Our skilled aestheticians will then tailor the treatment to ensure it meets your skins needs and deliver the best results.
Specialist HydraFacial treatments at Persona
Our expertise and experience allows our aestheticians to combine HydraScalp with a HydraFacial Platinum with Dermabuilder, Britenol, ZO Brightalive, ZO Rozatrol, Murad Retinol or PERK.
Call us on 03450 607 080  or speak to your aesthetician to add a HydraScalp to your next HydraFacial.