Lip fillers, Russian Lips at Persona Medical Aesthetics.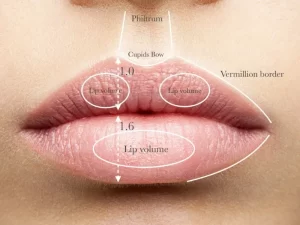 Lip fillers and Russian lips at Persona Medical Aesthetics have become increasingly popular. They are a quick and easy way to add plumpness and volume to your lips. Our skilled medical practitioners can add volume, definition, and fullness to your individual lip shape. In reality most people want their lips to look very natural but a little fuller and/or more defined. At Persona we are able to achieve the exact effect you are looking for due to our expertise and experience in these treatments.
Lip fillers can treat:
Thin lips
Uneven/asymmetrical lips
Downturn smile
Lip lines/smokers lines
Dry, dehydrated lips
We are now offering the Russian Lip technique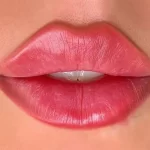 This specific technique will shape the lips into a subtle heart shape with more volume near the centre, much like a Russian doll. It tends to lift the lip rather than add excessive volume so it is ideal for lip filler newbies or those wanting a natural finish. You will also notice a flatter appearance as height is the goal, rather than plumpness. (Although both can be achieved if that is what you desire!)
How is the technique different?
Unlike traditional lip filler, an injector employing the Russian Lip technique injects the product vertically starting at the base of the lip and drawing the product outward toward the lip border. Rather than starting from the lip border and working inward, the injector works the product from the inside out.
As we age our lips naturally loose volume, become thinner and loose definition. Fine lines that can cause lipstick bleed, also known as 'smokers lines' may start to develop. Many of us also have asymmetrical lips, where the bottom lip may appear fuller than the top. This can be corrected by using Dermal fillers, to balance out the asymmetry. The Dermal fillers used here are temporary. Dermal fillers are made up of Hyaluronic acid, which we already have in our skin. When in injected, our immune system does not try to reject the filler, therefore we do not see problems that occur with permanent fillers. You're in safe experienced hands with us.
At Persona Medical Aesthetics, we believe in taking a personal yet professional approach to your treatment, helping you to achieve your desired results. During your free no obligation consultation, we will assess your natural lip volume and advise on your lip filler treatment. This is also a great opportunity to ask any questions or go through any details you are not sure about. Your free assessment takes around 30 minutes. Before your Lip filler treatment an anaesthetic cream will be applied which assist numbing the area for treatment.
Specialist lip fillers at Persona
Our expertise and experience allows our medical team to not only effectively administer lip filler treatment, but to also administer dermal filler in other areas such as the cheeks, tear troughs, and nose reshaping.