Migraine Relief Treatment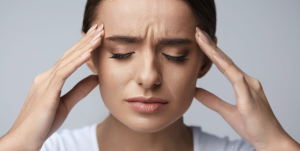 Botox is used as a treatment for chronic migraine relief treatment in the UK.
Botox (botulinum toxin type A) is a type of nerve toxin that paralyses muscles. Botox comes from a bacterium known as Clostridium botulinum. It was discovered as effective for people with chronic migraine while being used for cosmetics treatment.  Clients who had Botox experienced fewer headaches.
How is Botox given?
These are given under the skin or into the muscles. Injections are around the head of the forehead, above the ears, and into the neck. Treatment is recommend around every 12 weeks. Sometimes the Dr will inject areas called "trigger points" where the headache pain originates.
* Please note if you have had your Covid Vaccination you must wait 1 week post vaccination to have your Botox treatment. *
What to avoid after Treatment?
No excessive rubbing  the treated areas for 24hrs.
No exercise for 24hrs
Avoid lying flat or excessive bending over for 2hrs after treatment
Avoid facial beauty treatments for 2 weeks
Avoid flying for 4hrs after treatment
You're in safe experienced hands with us.
At Persona Medical Aesthetics, we believe in taking a personal yet professional approach. During your free consultation,  you will have the opportunity to ask any questions and go through any details you are not sure about.