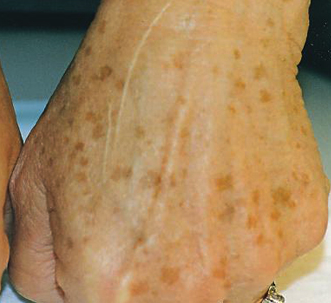 Many women forget that a youthful appearance is not only judged upon the look and condition of the face, neck and décolleté.  Always exposed to the elements, your hands probably give away your age more than any other body part. Experts say sun damage is the biggest culprit. As a result, you should apply sunscreen to the backs of your hands, in addition to a good hand cream at least once a day. According to experts, it's important to keep your hands well moisturized with thick creams — particularly overnight. And the sooner you establish a daily regime the better. Even though hands usually start looking older in one's 20s, most people don't recognise the signs of aging until their 30s or 40s, and most people won't start changing their routines until they notice the appearance of serious aging signs.
he most common concerns for backs of the hands are:
Fine lines and wrinkles
Thinning crepey skin
Prominent veins
Brown age / sun / liver spots
At Persona Medcal Aesthetics, we believe in taking a personal yet professional approach to help you achieve the results you're looking for. During your free consultation, we will advise on facial areas we can target to help maximise the anti-ageing effects. You will have the opportunity to ask any questions and go through any details you are not sure about.