The Rise of Male Aesthetic Treatments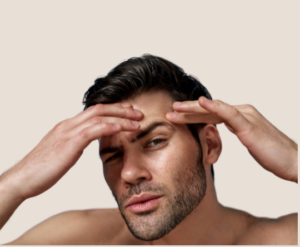 The Rise of Male Aesthetic Treatments have become very popular amongst the male population. The increased desire to look younger or more masculine has allowed facial aesthetic treatments to be developed to cater for male faces.
Social media pressure will continue to push growth in male aesthetics and aesthetic medicine in general. "The rise of the 'selfie' is an example of this," Ten years ago social media was emerging; it has since driven average self- consciousness about appearance upward considerably. Moreover, since COVID-19 and the huge increase in online meetings, people have become even more critical of their facial appearance."
When it comes to facial aesthetics, men have a very different set of considerations to take into account. Men's skin tends to be thicker and more difficult to treat. Mens facial muscles are much stronger and also the outcomes required can be very different to woman.
Our practitioners her at Persona Medical Aesthetics understand men's unique facial needs, and can meet those needs with a variety of aesthetic treatment options.
Many men are opting for Anti Wrinkle injections and Dermal Fillers. Anti Wrinkle injections will soften the wrinkles accentuated with movement, and Dermal fillers replace the volume loss. This can improve a tired look, sagging cheeks, loss of jawline definition and jowls. And don't worry – we know you don't want to be feminised! The techniques for women and men are completely different.
Men benefit in many ways from aesthetic treatments. Our most popular mens treatments are:
Brotox ( Anti Wrinkle Injections)
Dermal Fillers
HydraFacial
Laser Hair Removal
Laser Skin Rejuvenation
Vitamin B12 Injections
As always our consultations are FREE of charge. We look forward to welcoming you to the clinic soon.