Hayfever Injections – Kenalog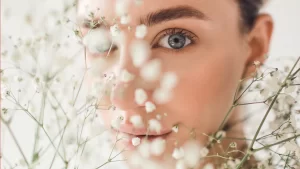 Hayfever Injections otherwise known as Kenalog are available to help relieve the symptoms of seasonal allergies.
Seasonal allergies are caused by an allergic reaction to pollen. Which is why it typically appears during the spring and summer months. Therefore it can be an allergy to one type or many types of pollen. And is almost impossible to determine what the exact trigger is.
First line to treatment, patients are advised to try over the counter medications such as Piriton. If this fails to alleviate symptoms and they are causing distress, then medical intervention is possible with Kenalog injections.
Hayfever is otherwise known as seasonal allergic rhinitis. Symptoms are sneezing, runny nose and eyes and sometimes generally feeling unwell.
What is Kenalog?
Kenalog IM injection is a prescribed steroid medicine. Used for many different medical conditions including serious illnesses. Belonging to a group of medicines called corticosteroid. These corticosteroids occur naturally in the human body and help maintain health and wellbeing.  Boosting your body with extra corticosteroid such as Kenalog is an effective way to treat many health conditions
Commonly used for allergic reactions such as hay fever, joint problems, inflammatory disorders and many more.
For Hayfever, the effects will be between 6 weeks and 6 months. Depending entirely what you are allergic to and how long the pollen is around for.
Treatment is by injection into the buttock.
SIDE EFFECTS:
Infection or reactions at injections site. Also can include headaches, joint pain, mood changes and allergic reaction, 
Very rare:- fluid retention, heart failure, irregular heart beat, fragile bones, skin problems, aches, itching, indigestion, stomach problems, eye problems, irregular periods, increased appetite, weight loss, impaired healing, high or low blood pressure, blood clots.
CONTRAINDICATIONS:-
Treatment isn't recommended for the following:
Medical Conditions:- Pregnancy, lactation, recent infection, recent bowel surgery, bowel or stomach disorder, inflammation of veins in the legs, epilepsy, kidney disease, liver disease, thyroid disease, recent cancer, osteoporosis, Myasthenia Gravis, uncontrolled high blood pressure, heart failure, glaucoma, eye problems, insulin dependant diabetic, sever depression, TB
DRUG CONTRAINDICATIONS :
HIV medication, anti fungals
DRUG CAUTIONS
Taking any of these drugs, the dose may need to be adjusted:-
Aspirin & NSAID's (can cause bleeding in the gut) Antiretrovirals for HIV & Anti fungals (ritonavir, atazanavir, clarithromycin, indinavir, itraconazole, nefazodone, nelfinavir, saquinacir, ketoconazole and telothromycin ( can increase adverse effects resulting in corticosteroid effects including Cushings and adrenal suppression), Human growth hormone, ciclosporin, rifampicin
Keep away from people who have shingles or chicken pox if you have not had them.
Why choose Persona? 
Book your free consultation with one of our nurse prescribers. Giving you the perfect opportunity to discuss your concerns, medical history to determine the best approach for you.
Having the right information and understanding of the treatment and potential results will help you to make an informed decision.
However if you decide to go ahead, your medical practitioner with administer your  first treatment and recommended frequency of further treatments.
Injections only take a few seconds to administer but we like to take the time to go through the procedure. And to give any advice that you need to follow after treatment is complete.